DWP Committee Live - Debate on the Troubled Roll Out Of Universal Credit
Wednesday 13 September, 2017
Written by Simon Collyer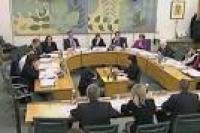 In the first evidence session for the newly reformed Committee, set for Wednesday 13 September 2017, the Work and Pensions Committee hears an update on the troubled rollout of Universal Credit.
Wednesday 13 September 2017, Grimond room, Portcullis House.
At 9.30am
Witnesses
Cllr Jane Corbett – Assistant Mayor of Liverpool and Mayoral Lead on Fairness and Tackling Poverty, Liverpool City Council
Nicky Kingston – Area Manager, Incomes Team, Plymouth Community Homes
Donna Gallagher – Universal Credit Implementation Manager, Your Homes Newcastle
Cllr Fiona Colley – Cabinet Member for Finance, Modernisation and Performance, Southwark Council
From approximately 10.15am
Kayley Hignell – Head of Policy (welfare, work and family), Citizens Advice
Nicola Smith – Advice Services Manager, Citizens Advice Southwark
Richard Roberts – Manager, Wirral Foodbank
Jeremy Hewer – Policy Advisor, Scottish Federation of Housing Associations
Natalie Williamson – Senior Policy Officer - Residential Landlords Association
Session background
The timetable for the rollout has been much delayed and revised, but the previous committee was more concerned by evidence of the impact of claim processing delays, and the potential for these to be exacerbated by the planned acceleration of the rollout from October 2017.
The hardship and financial difficulties faced by claimants awaiting UC payments were emphasised to the Committee by local authorities struggling to cope with the knock on effects of increased arrears and claimant debt associated with long waits for UC decisions and payments. More recently, food banks in rollout areas have reported struggling to meet demand since UC was introduced. Committee Chair Frank Field met with the Secretary of State last week to discuss these concerns and will update the new Committee on the current position.
Focus of the session
Questioning will focus on how the roll-out of the Universal Credit full service is progressing, focusing on its implications for claimants, councils and social and private landlords, including:
The DWP's preparedness for the scheduled acceleration of the rollout of full service Universal Credit from October 2017 including progress since April 2017, when the predecessor Committee finished taking evidence on UC, especially in relation to:
the accuracy and registration of payments
waits for payments
advance payments
impact on and communication with local authorities and landlords
Alternative Payment Arrangements
the effect of a single monthly direct payment on rent arrears
The proposed flexible arrangements in Scotland
The effects of planned Jobcentre closures
The effect of UC on claimants day-to-day lives and financial situations; and
Whether, based on the above, the accelerated roll-out from October 2017 should go ahead as planned