Colchester Job Fairs Coming Up
Tuesday 12 September, 2017
Written by Simon Collyer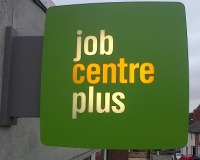 Colchester Jobcentre are inviting jobseekers to attend a Job Fair on Tuesday 19th September at Colchester Jobcentre, 40 Chapel St S, Colchester, CO2 7AZ, United Kingdom. See 'Events' for more information.
On the 27th is a Jobs Fair, Town Hall, Colchester, Essex, CO1 1PJ. Exhibitors include: Allied Healthcare, Ambitions Personnel, Avon, Call Assist, City Facilities Management Ltd (ASDA Aces), Colchester Institute, Coyle's Personnel, Debenhams, Dee Set, ENS, Premier Inn, Regency Security, Smyths Toy Store, Sodexo, Spicer Haart, University of Essex.
Leave a comment
Make sure you enter all the required information, indicated by an asterisk (*). HTML code is not allowed.