New DWP Minister Invited to Scotland
Monday 11 September, 2017
Written by Simon Collyer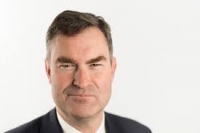 Holyrood's Social Security Committee has issued an invitation to the new Secretary of State for Work and Pensions, Rt Hon David Gauke MP, to give evidence at a future committee meeting.
In 2016, the Committee heard from the then Secretary of State, Rt Hon Damian Green MP about the devolution of some social security benefits. This invitation comes as the Committee considers one of the biggest transfer of powers from Westminster to the Scottish Parliament in the shape of the Social Security Bill. This Bill will see the devolution of 11 benefits leading to expenditure of £2.9 billion a year.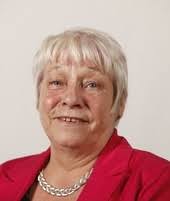 Image: Sandra White MSP
Committee Convener, Sandra White MSP said:
"We are in the middle of a process of huge change with social security. Not only have we seen change from the Westminster Government but we also have the Social Security Bill before us. However, amongst this change it is vital that we don't lose sight of those most affected.
"This is why we have invited the Secretary of State to appear before our Committee in order that we can be reassured that the handover of these powers happens smoothly and also to discuss the UK Government's approach to welfare and the impact it has on people in Scotland."
During the meeting, the Committee will explore with the Secretary of State the devolution of welfare powers to Scotland and how the two Government's will work together to deliver a benefits system across the UK..
It is hoped the meeting with the Secretary of State will take place before Christmas
Leave a comment
Make sure you enter all the required information, indicated by an asterisk (*). HTML code is not allowed.