Australian Government Suspends Claimants Benefits
Friday 08 September, 2017
Written by The Australian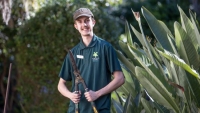 Dylan Radecki, (19) Intern
The Turnbull Government has suspended the payments of 1300 young long-term unemployed for not taking part in the Coalition's $750 million internship program.
Employment Minister Michaelia Cash revealed 1300 young people had their benefits suspended for not participating in employability skills training during the first five months of the scheme.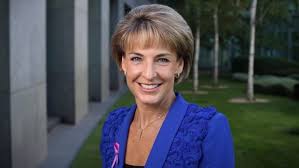 Image: Employment Minister Michaelia Cash
Under the compulsory first stage of PaTH, as in Prepare, Trial, Hire, people who have been on unemployment benefits will have payments suspended if they do not agree to attend training.
"Australians rightly expect that those in receipt of welfare undertake pre-employment skills training so they obtain the necessary skills to get a job,'' said Senator Cash.
"This is a crucial element of their mutual obligation requirements.".
The government said unemployment benefits remain suspended until the job seeker agreed to attend a "re-engagement appointment". If the job seeker agreed to attend, their benefits are restored.
However, if the Department of Human Services determines a job seeker had no reasonable excuse, a "no show no pay penalty" is applied. The job seeker loses 10 per cent of their fortnightly payment for each day they did not comply
The PaTH scheme, which has been attacked by the ALP and unions, seeks to provide young long-term unemployed with employability skills before they apply for an internship with the objective of getting a job.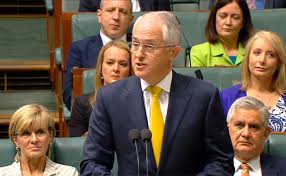 Image: The Turnbull Government, "beyond cruel" say critics.
Since April 1, 9427 young people have commenced employability training and 1631 internships have started.
Of the 583 young people who have completed internships, 413 – 71 per cent - have gained employment with their host business or another employer. Half of the internships have been in retail trade, accommodation and food services.
Business taking on an intern receive an upfront $1000 payment. The internship is between 15 and 25 hours a week across a period ranging from four to 12 weeks. Interns will receive $200 a fortnight from the government on top of their regular income support.
If the intern gets a job, the employer will receive a further payment of $6500 or $10,000. Senator Cash said the government was committed to working towards funding up to 120,000 internships over four years.
She said in the short time the three elements of the program had been operating, the government had shown a commitment to helping our youth get off welfare and into work.
"Young people want to work and they recognise the best way to get a job is to engage in skills training that will provide them with the skills they need,'' she said.
Australian Council of Trade Unions (ACTU) president Ged Kearney said the suspension of benefits was "beyond cruel".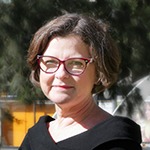 Image: ACTU president Ged Kearney
"Young people face severe intergenerational inequality, being locked out of secure jobs and the housing market,'' she said.
"What's the government's response? Give companies thousands to take people on fake $4 per hour jobs, make them do weeks of questionable beneficial training, and if they are unable to attend, take the money they rely on to survive."
Opposition employment services spokesman Ed Husic said the Government had "invented another way to cut welfare payments to young people, through a program they said would solve their employment woes".
"The government should fix its job programs instead of punishing young people,'' he said.
Dylan Radecki, 19, recently secured a four day a week casual job at Turtle Beach Resort on the Gold Coast after completing a four-week internship, learning a range of gardening skills including pruning trees to "make them look neat and tidy", mowing and leaf blowing
Mr Radecki, who had been unemployed for two years, said he had struggled to get a job.
"I wasn't the most confident person and it was actually pretty good that this PaTH program came along. I've got a lot of motivation and confidence from it,'' he said, adding he wanted to pursue a course in horticulture.
1

comment
Comment Link

Friday 08 September, 2017

posted by Simon Collyer

Perhaps the Australians could offer Iain Duncan Smith a job? The Aussies government are as right-wing as Theresa May and the Tories. .

Report
Leave a comment
Make sure you enter all the required information, indicated by an asterisk (*). HTML code is not allowed.