Central American Food Banks Expand Their Impact
Friday 30 June, 2017
Written by Global Food Banking Network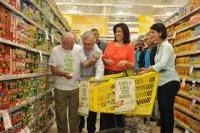 Thirty-seven million people in Latin America and the Caribbean face chronic hunger, yet the region produces more than enough food to provide a healthy meal for everyone.
The Global FoodBanking Network (GFN) is fortunate to partner with food banks in six countries in this region, which are advancing food security in their communities.
Those in Panama, the Dominican Republic, and Honduras have most recently joined the GFN network of food banks. Building on a base of sound operations, Banco de Alimentos Panamá looks ahead to diversifying its food offerings Banco de Alimentos Panamá and GFN staff during the implementation of the IT Starter Kit. In 2014 a group of Catholic businessmen worried about the situation of hunger and the amount of food waste in the country, learned about food banking and decided to help launch one in Panama.
Since then the food bank, under the guidance of strong management and Board of Directors, has established itself as a fully functional and impactful operation that provides 2.7 million meals to more than 42,000 people a year. Part of the reason for its rapid growth is Panama's passing of a Good Samaritan Law, which encourages businesses to donate food to nonprofit organizations such as Banco de Alimentos Panamá. Banco de Alimentos Panamá played a role in the passing of the law.
To help lawmakers learn more about the legislation, Banco de Alimentos Panamá staff sought GFN's knowledge and expertise on a proposed policy, which had already been adopted in several other countries. Afterwards, the food bank put together a successful advocacy campaign, and the bill was signed within just three-months after its introduction to lawmakers in the National Assembly. In addition to increased food sourcing, the food bank also worked to improve its operations. In December 2016, GFN selected the food bank in Panama to be a test site for GFN's IT Starter Kit, a technology system that helps increase efficiency and operations for food banks.
The project was funded by Unilever and implemented by Accenture Development Partnerships and GFN staff. The implementation project was completed last March, and it is estimated that the new system will enable the distribution of 120 million more kilos annually. "The new system allows for greater inventory control, increased traceability of donated products, and strengthened relationship management with donors. With this new software, the information is concentrated on the tons of food that are added daily to the food bank's inventory, which results in a better and more efficient service to both donors and beneficiaries, always maintaining a high standard of control," said Ana Mendez, Gerente General of Banco de Alimentos Panamá. "I was there before the IT Starter Kit was introduced, and I was there after the implementation was complete. It looked like an entirely new warehouse after implementation.
What was once organized chaos has turned into a very orderly structure with a logical flow on how products are received, handled, and distributed," said Chris Rebstock, GFN's Senior Vice President of Network Development. With their day-to-day operations improved, the food bank is already working on a new challenge: identifying ways to provide more nutritious food to the families they serve. They are determining the feasibility of acquiring perishable food in large scale. If achieved, this will allow the food bank to distribute larger volumes of fresh fruits and vegetable and other perishable product such as dairy and proteins. "Given the team down there, they will be able to pull it off.
They have a good management with a good sense of vision," said Chris. During his visit, Chris conducted a certification audit. GFN expects Banco de Alimentos Panamá to receive certification in the upcoming months. New warehouse helps Banco de Alimentos de la República Dominicana deepen its impact Banco de Alimentos de la República Dominicana launched in 2013 as a project of the Roman Catholic Diocese of Santo Domingo, with support from the Vice President of the Dominican Republic. It originally operated out of a government warehouse, and, in its first year, distributed 9,000 kilos of food to families in need. That number has been increasing steadily over the years.
To accommodate the food bank's growing needs, Banco de Alimentos de la República Dominicana moved into a new warehouse in 2016. The grand opening of Banco de Alimentos de la República Dominicana's new warehouse. This expansion enabled the food bank to collect and store more donated food, ultimately providing more food to families in need. This past year, the food bank provided more than 246,000 kilos of food to people in need, which equates to nearly 1.3 million meals. GFN visited Banco de Alimentos de la República Dominicana last May to determine the food bank's eligibility to receive GFN Certification. "My general sense is that the bank has developed well. The first couple years it was following the normal trajectory. But in the last couple of years, it has really started to accelerate its growth. Getting into this new warehouse is a big contributor to that," said Chris. Like Banco de Alimentos Panamá, it is expected that Banco de Alimentos de la República Dominicana will receive certification in the upcoming months.
Looking ahead, Banco de Alimentos de la República Dominicana is hoping to expand its cold-chain distribution to enable itself to provide more nutritious foods, such as produce, protein, and diary. It is also identifying ways to expand services beyond Santo Domingo to other parts of the country. Strategic expansion increases Banco de Alimentos Honduras' food collections by 40% Honduras is a poor country, with approximately 62% of its population living in poverty.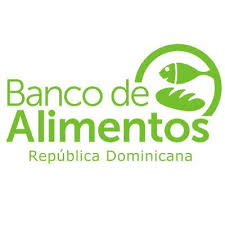 This makes the work of Banco de Alimentos Honduras essential. Yet since its establishment in 2012, the food bank was faced with challenges in attracting resources to help expand food distribution and increase food sourcing. Today it serves 29,700 people and distributes more than 477,000 kilos of food to 56 organizations. Banco de Alimentos Honduras welcomes GFN staff during a field visit. In 2016, the food bank opened a second branch in San Pedro Sula, where many of Honduras' food manufacturers are located. This strategic expansion has already yielded tremendous results for the food bank by increasing their food collections by 40%. Now, the food bank plans to open another branch – this time in Choluteca.
This area of the country is rich with fruit, sugar cane, and corn farming, as well as shrimp and fish harvesting. It is also the center of one of the regions of highest poverty. "The food bank has come a long way since its beginning. Now, because of its expansion, its near-term focus will be on how to best manage movement of the products between the three distribution sites, and developing a long-term sustainability plan that will support their tremendous growth and deepen their impact," said Chris Rebstock.
GFN will continue to work closely with Banco de Alimentos Honduras to help streamline its distribution processes, and expects to certify the food bank this summer. With food banks in Central America deepening their impact and broadening their reach, GFN will continue to provide support when necessary while looking to strengthen the food banking movement in other parts of the world.